Vice President of Sales and Marketing
Vice President of Emergency Response
Erica Boeckle
Director of Project Management
Doug McCotter
Director of Human Resources
Harry E. Gregori, Jr.
Lead Regulatory Manager
Michael Tomaszewski
Vice President of Operations
John Conover
Senior Scientist
Jenna Minton
Region Sales Manager, Central & North Carolina
Alan Byrd
Health and Safety Officer
Hudson Elmore
Project Manager
Eric Hartman
Central Region Manager
Julie Pittman
Project Manager
Taylor Kickler
Project Manager
Gary Acquaro
Western Region Manager
Josh Schmidt
Cincinnati, OH Area Manager.
Brandon Martin
Southern Region Sales Manager
Wayne Mosely
Louisville, KY Area Manager
Brandon Blackwelder
Charlotte, NC Area Manager
Ann Novakowski
Project Manager
Sean Farley
Winston-Salem, NC Assistant Manager
Steve Bailey
Woodbridge, NJ Area Manager
Chris Lance
Fayetteville, NC Area Manager
Ed Naughton
Pittsburgh, PA Area Manager
Chuck Reinwald
Senior Regional Manager
Will Hendel
Richmond, VA Area Manager
Mike Phelps
Fredericksburg, VA Area Manager
Blake Hartman
Petersburg, VA Area Manager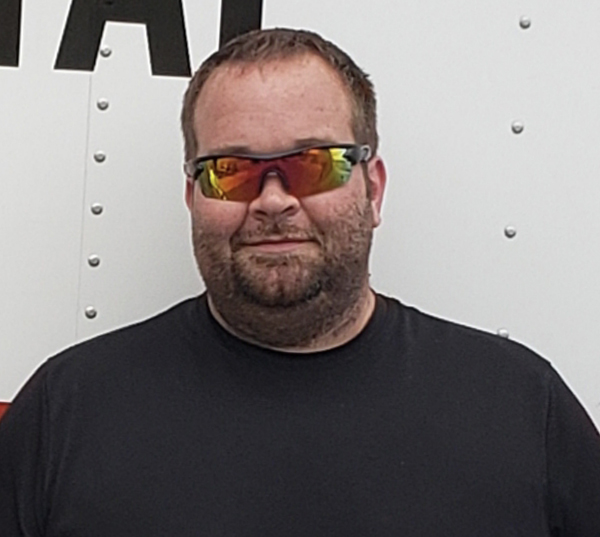 Chris Lance
Area Manager, Fayetteville, NC
Chris Lance is the area manager for the Fayetteville,  NC field operation. Chris joined the First Call team in 2019 and brought with him ten years of environmental experience with a heavy emphasis on emergency response.  Chris had previously worked on projects ranging from highway incidents, superstorm Sandy response and long term decontamination operations for an avian flu outbreak in the midwest in 2015.
Chris has utilized his experience to assist with larger and more complex projects throughout First Call's footprint. His experience with soil remediation and heavy equipment operation has become an asset to the continued growth of First Call.
In his down time, Chris enjoys spending time with his family and friends outdoors and focusing on his professional growth. Contact First Call today and let Chris and his team show you the First Call Difference.  800-646-1290.