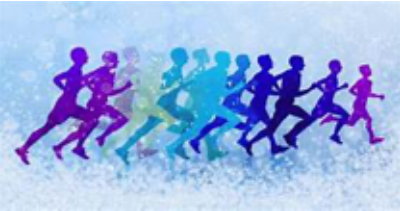 There are many reasons why it's crucial to remain active during the winter season, but many of us tend to think that winter is a great time to relax and skip outside activities. In fact, it's even more important to exercise in winter than in summer since we often spend lots of time lying on the couch and tend to eat more high calorie foods. Not only is it bad for your waistline, but it can also impact your overall health. Exercising all year round gives you fantastic benefits in your physical health, and helps you boost your energy and increase your productivity in the workplace. Take a look at the list of several reasons why it's important to stay active in the winter and make sure that you stick to your active routine every day no matter the season.
Improve your Immune System: Regular exercise is a powerful immunity booster. Although healthy eating plays a more vital role in immune system development and maintenance, exercise can also help reduce the risk of cold and flu. Even a 10-minute activity can make a huge difference to how you feel. You don't have to run in the morning, though, a few calisthenics or walking will be enough to improve your immune system.
Soak in the Sun: It can be hard to find some sun in winter, but regularly getting outdoors around midday to roll up your sleeves while being active can help give your body a boost of Vitamin D. Remember, a skin moisturizer with an SPF will help keep your skin from drying out and getting too much UV exposure.
Boost Your Energy Level: Who needs Red Bull when you've got exercise? Research shows that regular exercise can help you feel more energized and ready for the day.
Sleep Like a Baby: When its freezing outside and the house is overheated, it can be difficult to get to sleep. But exercise can help with sleep too. Tired muscles can allow your body to fall asleep more quickly in order to get the rest you need for the day ahead.
Burn Excess Calories: During the cold winter months there's nothing better and warmer than comfort food. Due to it we consume more calories than the body burns, and if you forego wintertime activity those excess calories are stored on your body as fat and you pack on the pounds faster than you realize it. Not to mention the holiday season and Valentine's Day, when we consume tons of calories. Prevent winter weight gain and maintain your health by being regularly active during the winter.
Improve your Mood: In winter it's difficult to stay motivated, productive and positive. The winter blues can make this beautiful season unhappy and stressful, and it's no wonder why. No one loves those cold, gray days. Although we can't change the weather, we can change our mood. Exercising is one of the best ways to improve your mood and combat the winter blues. Studies show that exercising helps boost your feel-good endorphins, making you feel happier. And for some, exercise can be more relaxing and stress relieving than all the yoga classes or zen gardens in the world.
Learn how to Exercise in Unpredictable Situations: The winter season is full of surprises, but you shouldn't let them prevent you from staying active. Get creative and think of the fun and interesting ways to stay active at home. Or, find the safe and fun ways to work out outdoors. From skiing, skating and sledding, to jumping the rope and yoga, there are many great options to consider. Nothing says that Cross Fit has to be done in the Box. Many of those activities can be done just as well outside. Learning how to exercise in unpredictable situations will definitely help you down the road.
Longer Life: Hibernation might be a great thing, but it's not good for your health and life. Too much sleep is as harmful as lack of sleep, and spending too much time in front of your computer or TV is even more harmful. An active lifestyle is the key to a long life. In winter you may not feel like doing anything, but if you want to live a longer, healthier life, make exercise a part of your daily routine.
Stay in Shape: While you can hide those extra pounds under thick coats and sweat shirts in winter, you can't hide them during the summer. Being active during the winter time helps you stay in shape and enjoy the spring season instead of spending hours in the gym trying to shed those unwanted pounds. It's always smarter to stay in shape all year round than to try to lose weight in a month.
Break a Habit of Making Excuses: In winter it's not difficult to find an excuse to not exercise: the holiday season, bad weather, short days, or cold and flu. However, making excuses is a habit that you need to break as soon as possible. Why not do it this winter? It's a challenging task, but you will develop a habit of being active every single day no matter the season, weather or day.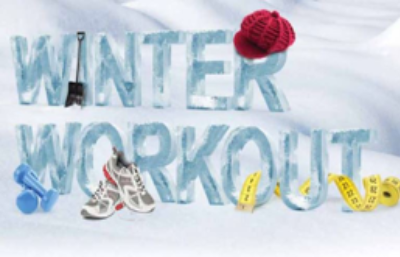 When it's cold and blistery outside, all you want is to relax inside with the family, drinking beer and watching football. However, you shouldn't forget about regular exercise. Stay active and healthy, and enjoy these winter months to the fullest.
Try these outdoor activities to stay active and healthy during the winter months:
Brisk walking or hiking
Jogging or running
Bike riding
Raking leaves
Shoveling snow
Ice skating or hockey
Sledding
Skiing or snowboarding