Mark Helberg
Chief Executive Officer
Vice President of Sales and Marketing
Rick Pulyer
Vice President of Operations
Doug Morris
Vice President of Finance and Administration
Pat Procopio
Director of Human Resources
Rebecca Brent
Senior Project Manager
Hannah Young
Project Manager
Angel Nunez
Woodbridge, NJ Manager
Anthony Donohoe
Orlando, FL Manager
David Dyer
Knoxville, TN Manager
Jefferey Weer
Baltimore, MD Manager
John Hollowell
Columbia, SC Southern Regional Manager
Steven Arthur
Columbia, SC Assistant Manager
Mike Trivette
Roanoke, VA Area Manager
Wayne Mosely
Louisville, KY Area Manager
Ann Novakowski
Raleigh, NC Assistant Manager
Michael Tomaszewski
Augusta, GA Assistant Manager
Chuck Reinwald
Northern Region Manager
Reid Foster
Richmond, VA manager/Central Region Manager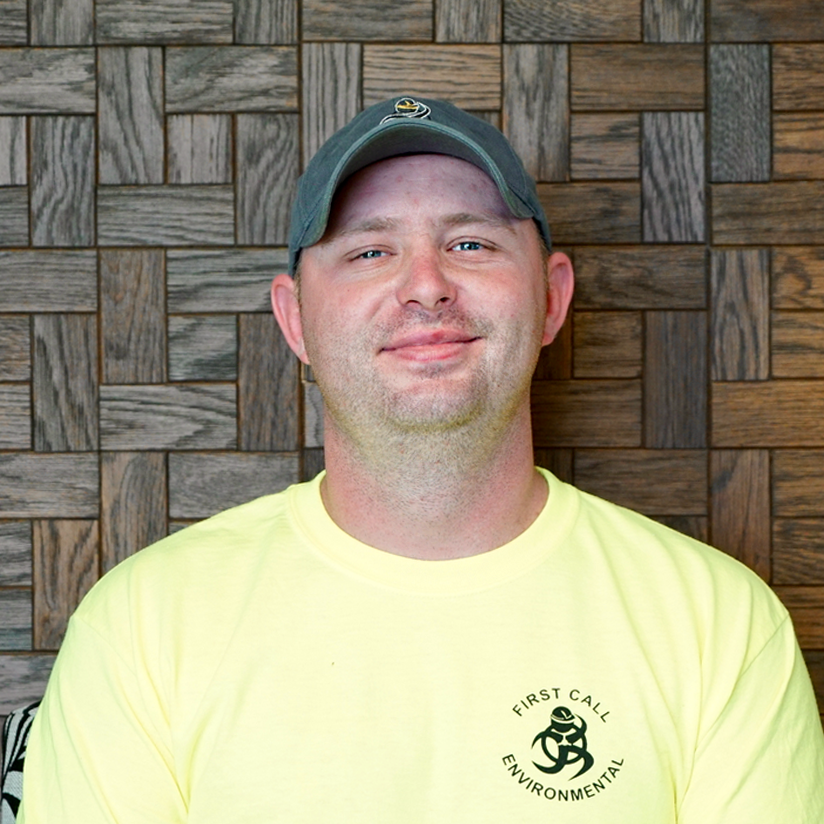 Steven Arthur
Assistant Manager Columbia, SC
Steven Arthur is currently the Assistant Manager of our Columbia, South Carolina location. Since joining the First Call Environmental team as a response technician, Steven's hard work and dedication has allowed him to rise through our ranks.
In his role as Assistant Manager, Steven ensures that his location is properly staffed and equipped to respond 24/7.To date he has managed several high hazard incidents safely and effectively and always demonstrates the First Call Difference to each and every client. We thank Steven for all of his efforts and look forward to his continued growth within our organization.
For more information on joining our team, visit our webpage: www.firstcallenvironmental.com or contact us at 800-646-1290.